Due to COVID19 restrictions, we are sad to say that there will be no vendors at the 2021 Catholic Women's Conference. However, we welcome Catholic ministries and other organizations that may wish to advertise their goods and services to the 1,000 women in attendance by providing promotional materials or small gifts for the hospitality bags that will be received by each attendee.
CWC Advertising
Here's how it works: With a $100.00 financial contribution to the conference, you may send us 1,000 items to be included in the hospitality bags. This item must be approved by conference organizers before sending. Possible items for the bags include: pens, notepads, tissues, magnets, keychains, prayer cards or postcards. To request to advertise at the conference, please send an email to Roxanne at the email below.
Questions about advertising? Please send an email to Roxanne at cwcvendors@gmail.com.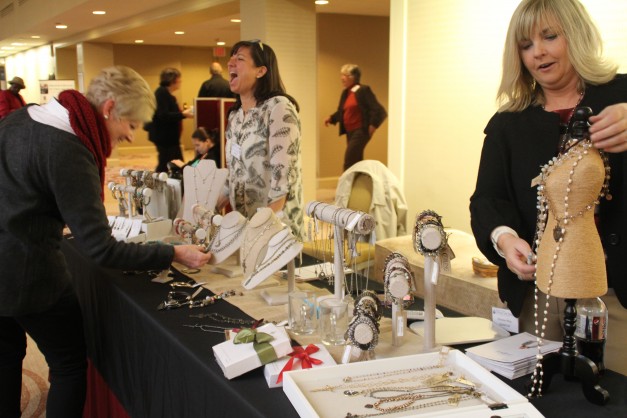 ---
In keeping with the Catholic mission of this event, all materials and products being promoted, distributed or sold at the Catholic Women's Conference must be in conformity with the Magisterial Teaching of the Catholic Church.  If the mission, materials, or products of an organization conflict with Catholic teaching, the Catholic Women's Conference reserves the right to opt not to accept that organization as an exhibitor or sponsor.